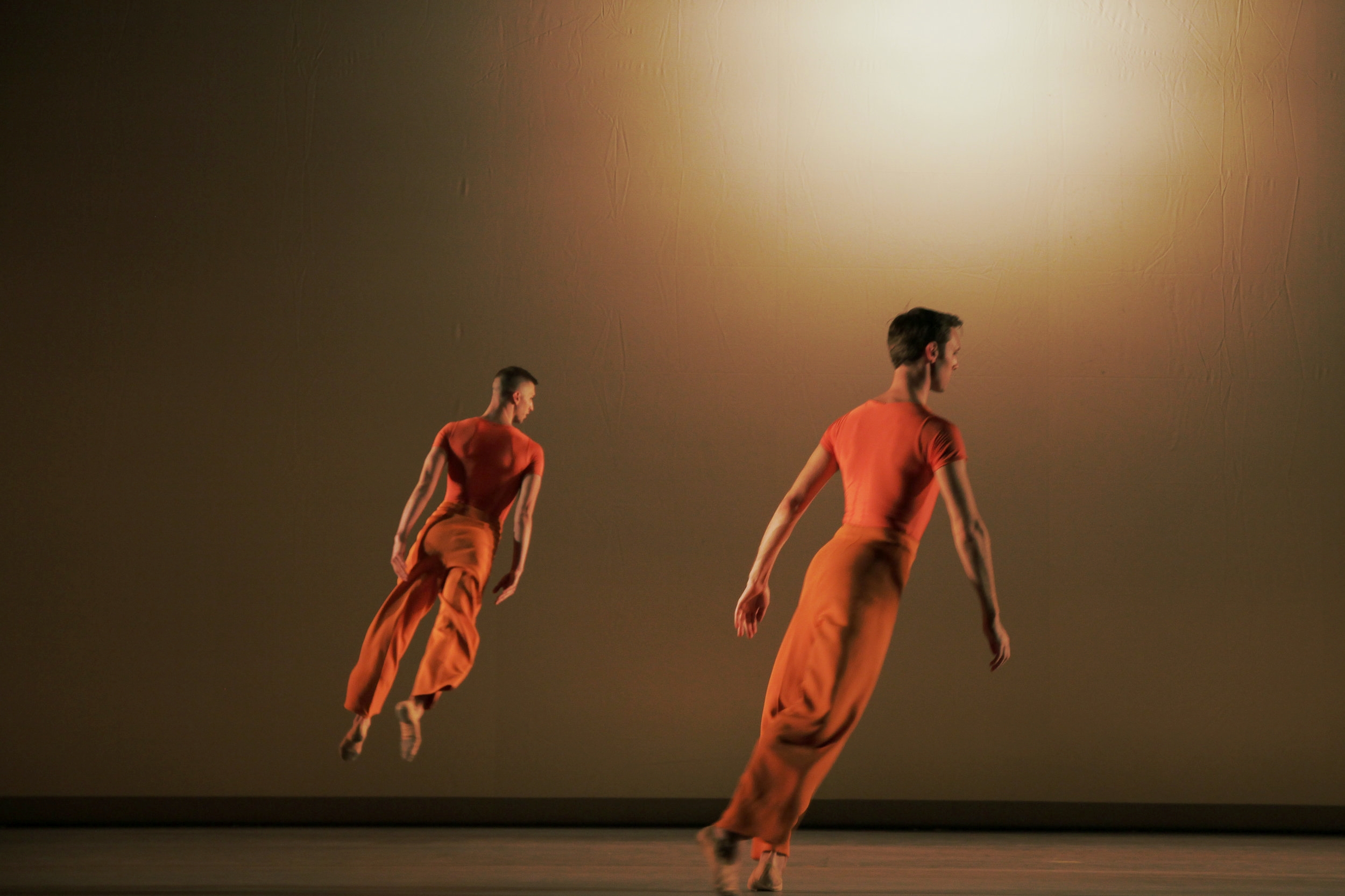 LUCINDA CHILDS: A PORTRAIT 1963-2016
Celebrating one of America's great modern choreographers, Lucinda Childs: A Portrait (1963–2016) is an evening-length retrospective of early and recent works created for the Lucinda Childs Dance Company over five decades.
Works include the iconic solo performance Pastime (1963), the early silent pieces Radial Courses (1976) and Interior Drama (1977), Concerto (1993) with music by Henryk Gorecki, Lollapalooza (2010) with music by longtime collaborator John Adams, and the recent work Canto Ostinato (2015), with music by Simeon ten Holt.
Featured on the program is the world premiere of Into View, a collaboration between Childs and composers/instrumentalists Colin Stetson and Sarah Neufeld, best known for their work with Arcade Fire and Bon Iver.
World Premiere: Center for the Art of Performance at UCLA, Royce Hall, November 5, 2016
Joyce Theater, New York, November 29 - December 4, 2016
above: Caitlin Scranton, Pastime (1963)
Pastime (1963)
Lucinda Childs: A Portrait (1963-2016)
Lucinda Childs Dance Company
Anne Lewis, Benny Olk, Caitlin Scranton, Katherine Helen Fisher, Katie Dorn, Lonnie Poupard, Matthew Pardo, Patrick John O'Neill, Sarah Hillmon, Shakirah Stewart, Sharon Milanese, Vincent McCloskey
lighting design John Torres
produced by Pomegranate Arts
above: Katherine Helen Fisher
photo: John Sisley
Pastime (1963)
Katherine Helen Fisher
photo: John Sisley
Katema (1978)
Sarah Hillmon, Katie Dorn, Sharon Milanese, Shakirah Stewart
photo: John Sisley
Katema (1978)
Shakirah Stewart, Sharon Milanese
photo: John Sisley
Radial Courses (1976)
Matthew Pardo, Patrick John O'Neill, Vincent McCloskey
photo: John Sisley
Radial Courses (1976)
Lonnie Poupard, Matthew Pardo, Vincent McCloskey, Patrick John O'Neill
photo: John Sisley
Interior Drama (1977)
Shakirah Stewart, Anne Lewis, Sharon Milanese, Caitlin Scranton, Katie Dorn
photo: John Sisley
Concerto (1993)
Katie Dorn, Patrick John O'Neill, Caitlin Scranton, Anne Lewis
photo: John Sisley
Concerto (1993)
Caitlin Scranton, Patrick John O'Neill, Anne Lewis
photo: John Sisley
Lollapalooza (2013)
Shakirah Stewart, Lonnie Poupard, Vincent McCloskey, Sarah Hillmon, Benny Olk, Katie Dorn
photo: John Sisley
Canto Ostinato (2015)
Patrick John O'Neill, Caitlin Scranton, Matthew Pardo, Sharon Milanese
photo: John Sisley
Canto Ostinato (2015)
Matthew Pardo, Sharon Milanese
photo: John Sisley
Into View (2016)
Katie Dorn, Lonnie Poupard
photo: Andrea Mohin, New York Times
Into View (2016)
Sarah Hillmon, Anne Lewis, Katherin Helen Fisher, Shakirah Stewart
photo: John Sisley
Into View (2016)
Lonnie Poupard, Katie Down
photo: John Sisley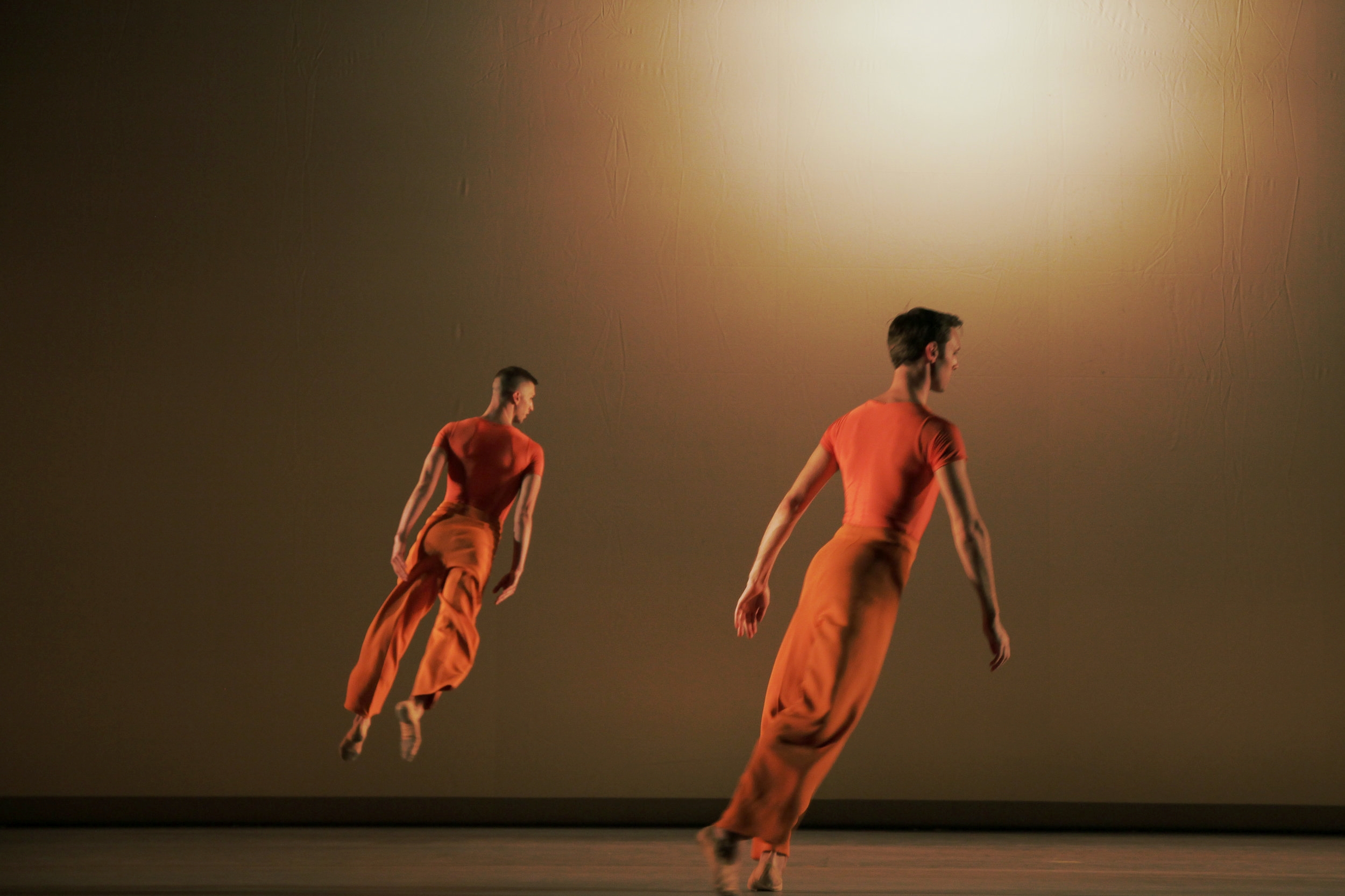 Into View (2016)
Lonnie Poupard, Benny Olk
photo: John Sisley